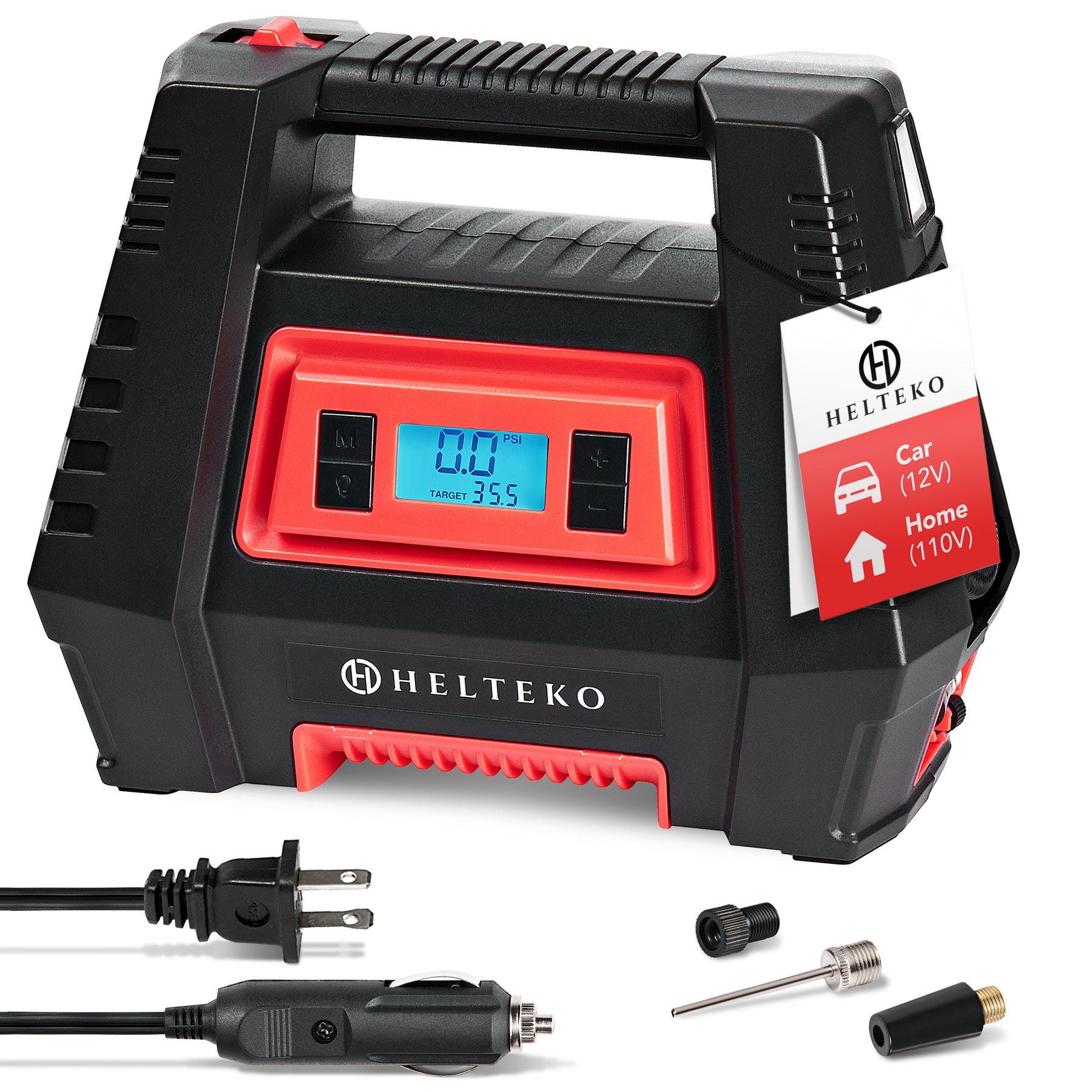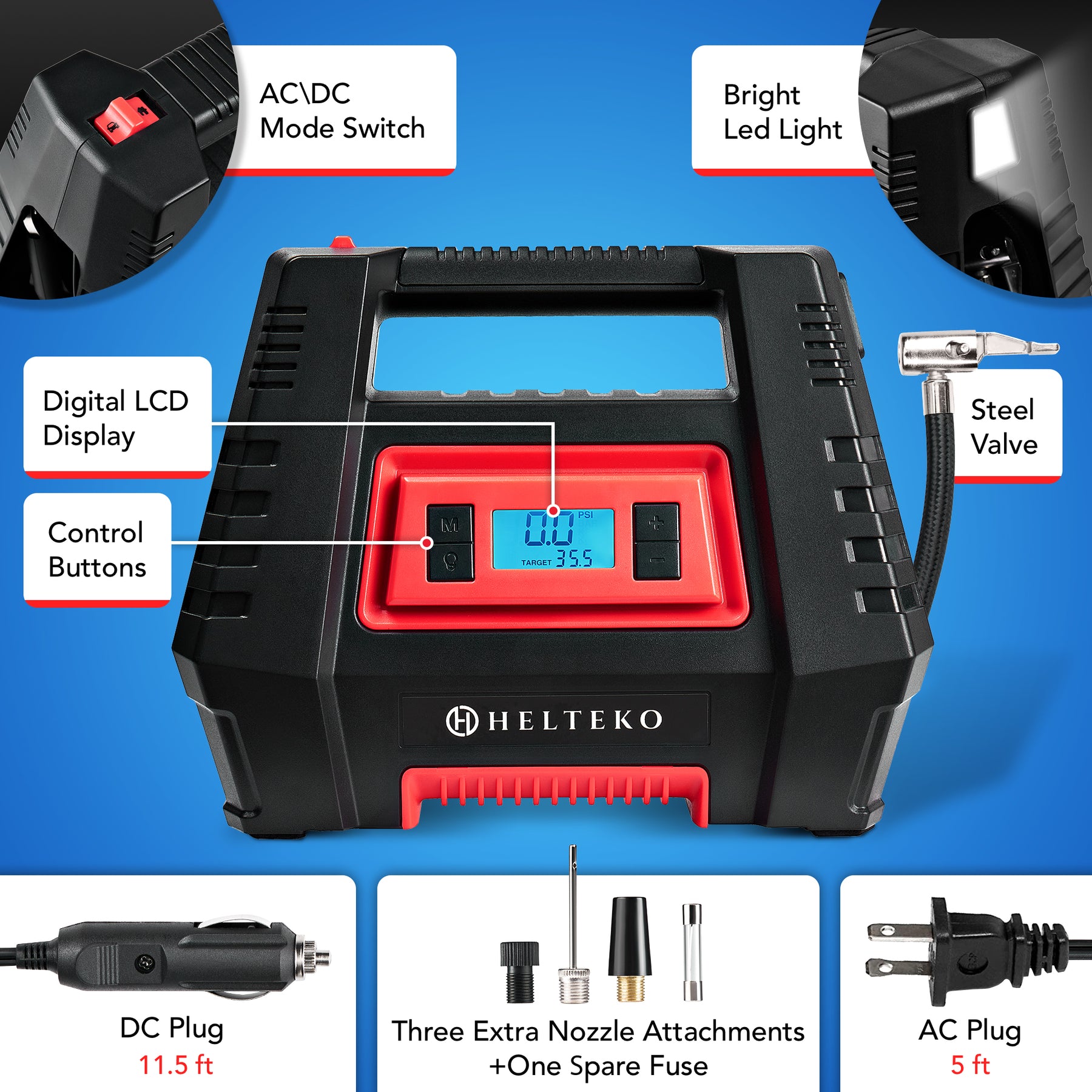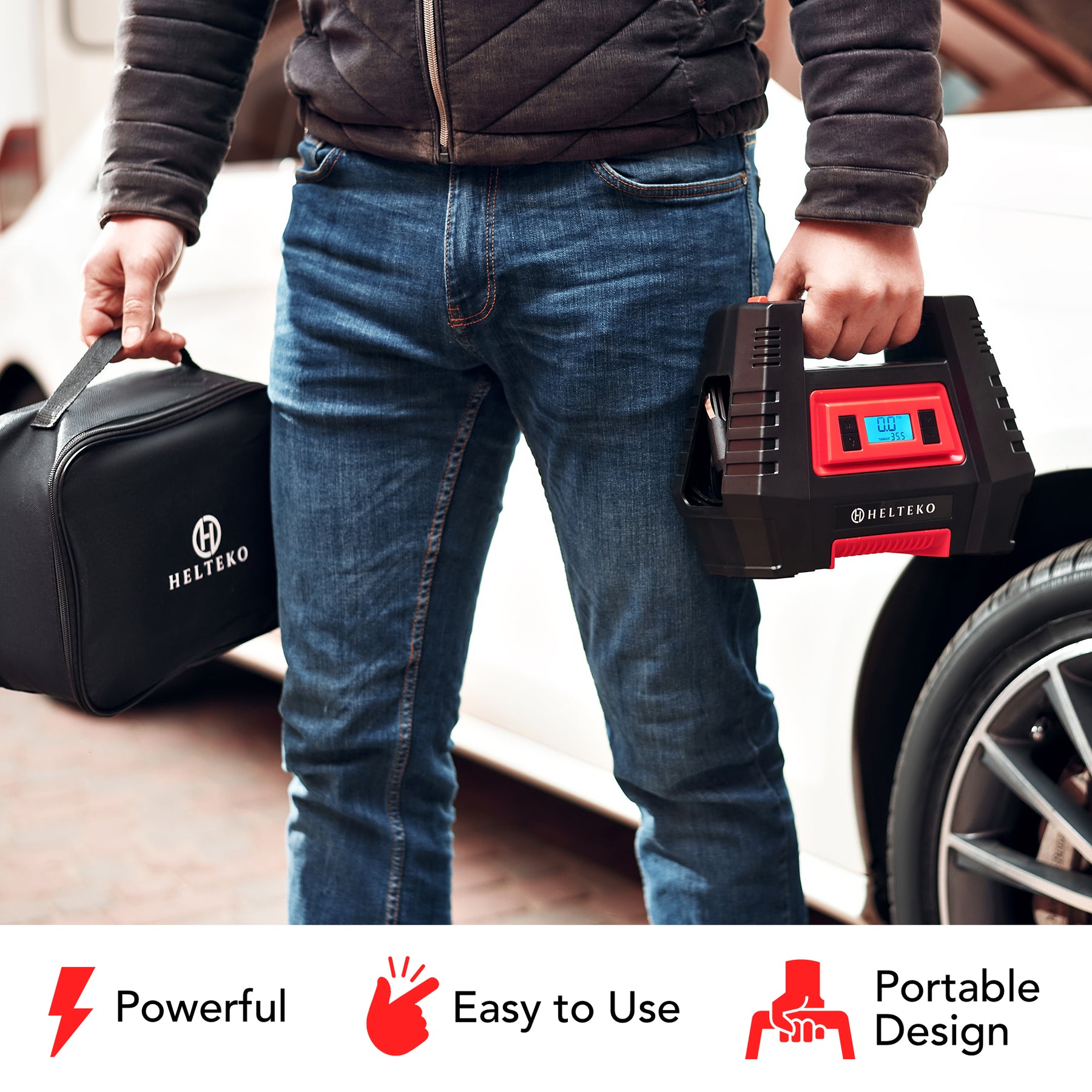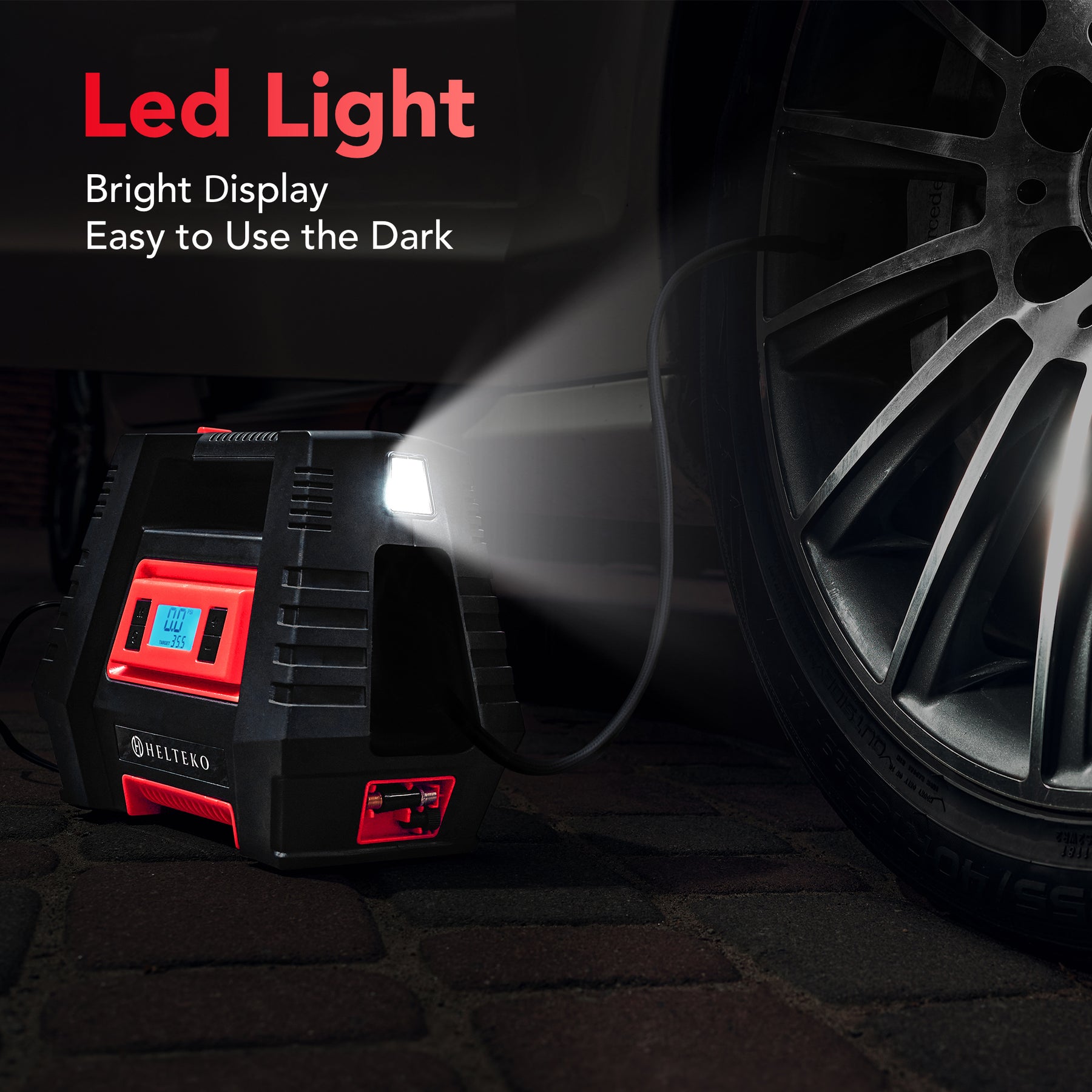 AC/DC Tire Inflator (Red)
30-Days Money Back Guarantee
AC/DC Power Supply
- Helteko air compressor tire inflator for car tires comes with a special AC / DC switch mode that makes the electric tire pump more useful and convenient like never before since you can use a 12V car cigarette lighter plug on the go as well as 110V wall plug in case you require to use it at home.
Extremely Fast Inflation
 - Our auto air compressor inflates a standard car tire without any complications. Its potent motor provides superb power making inflation super-fast and easy. Our digital tire inflator helps even in case of emergency, so you can be sure that your tires are well filled anytime and anywhere.
High Quality & Easy to Use
- We used only durable ABS plastic and stainless steel to make our air pump. Due to its well-designed construction, our digital tire inflator is not only solid, but it's also easy to move around. Our tire inflator for car tires comes with a carrying case, so take your tire pump whenever you go.
Multiple Uses
- A car air compressor allows you to reach all tires of your vehicle: a car, bike, bicycle, SUV, or other. A digital tire inflator comes with different nozzle attachments, so you can inflate balls, mattresses, and other inflatables.
Outstanding Support
- We put customer experience and satisfaction is our priority. If you have any issues with the tire pump, please contact us and any of them will be solved till you are satisfied. Have peace of mind knowing that H Helteko takes care of you and covers the air compressor with a 2-year warranty!