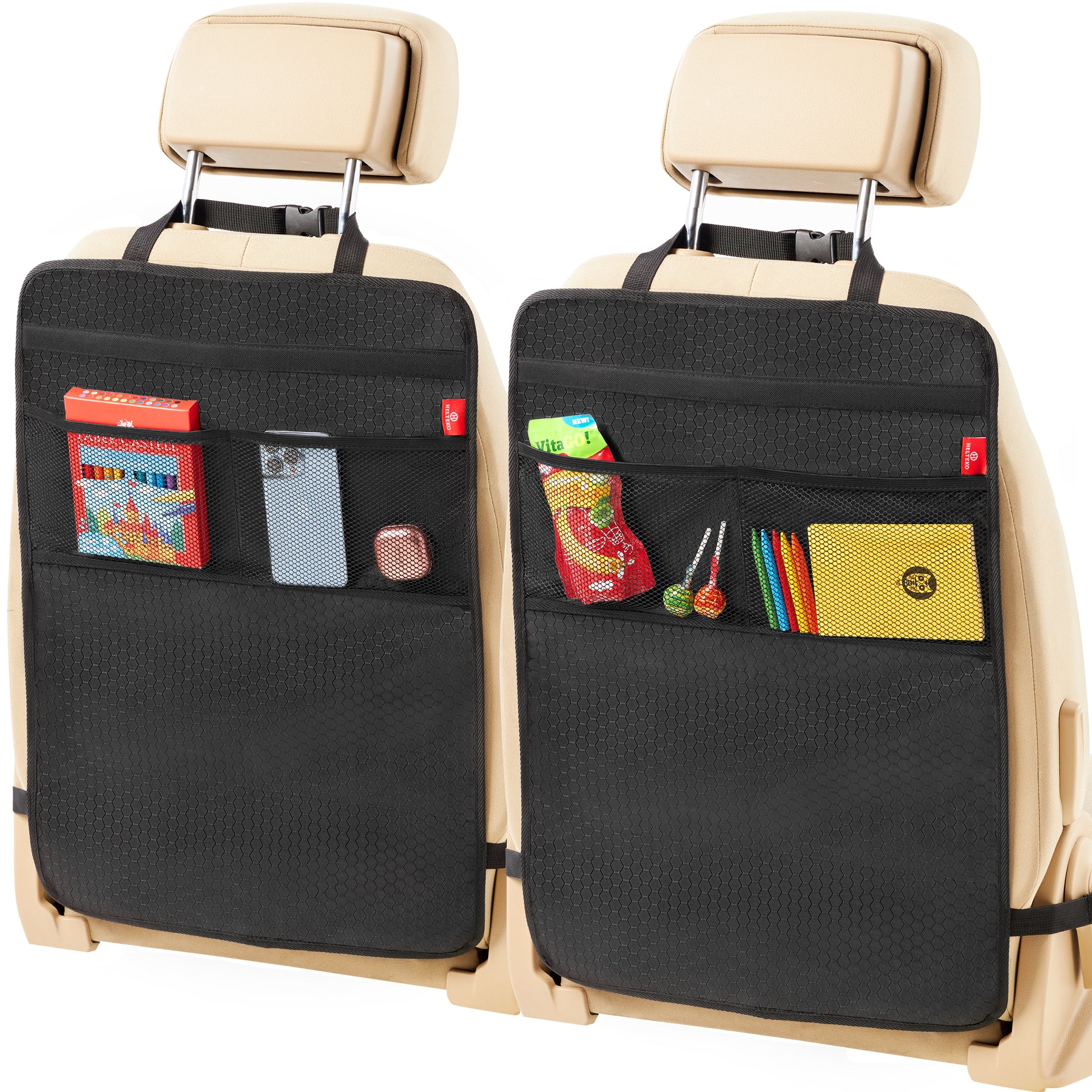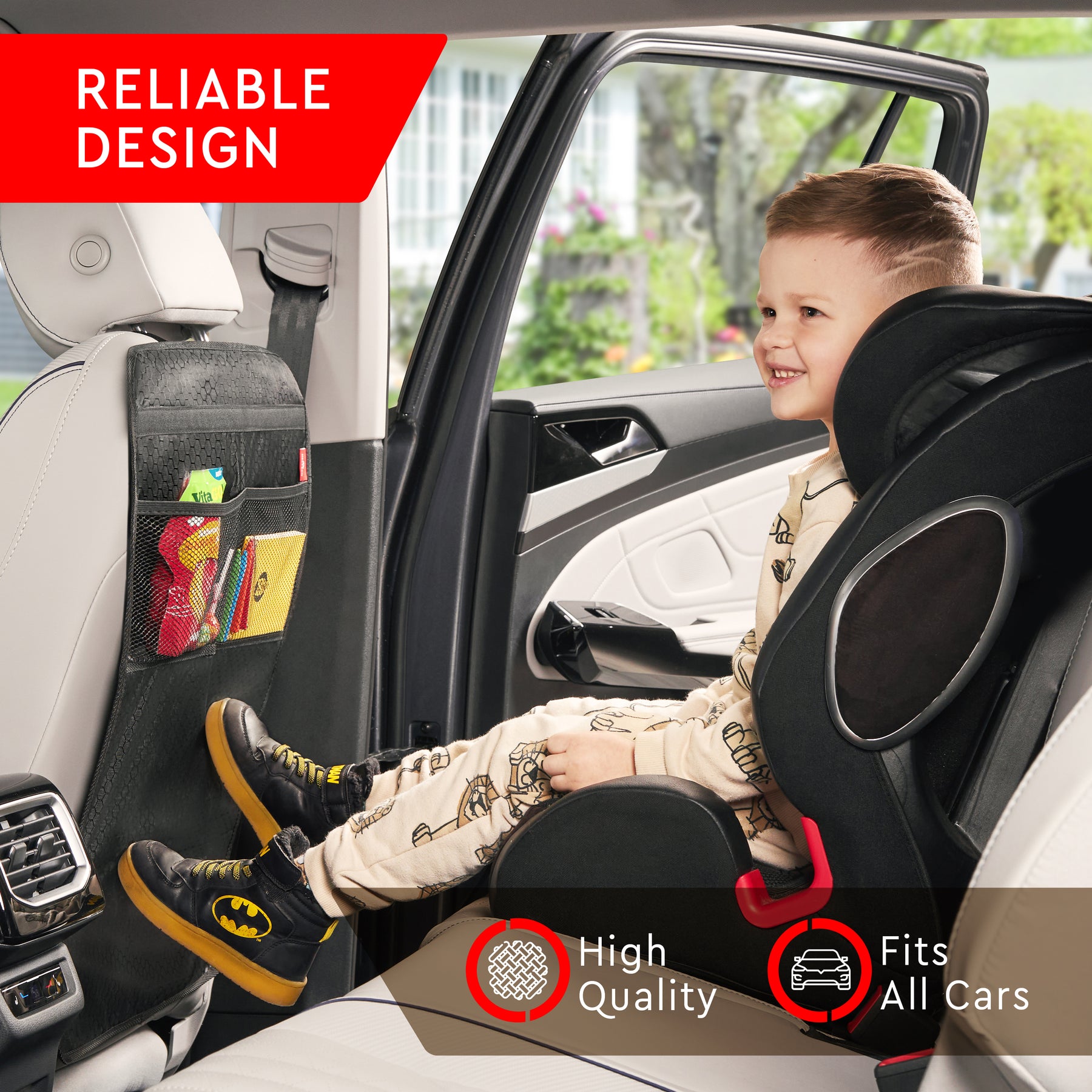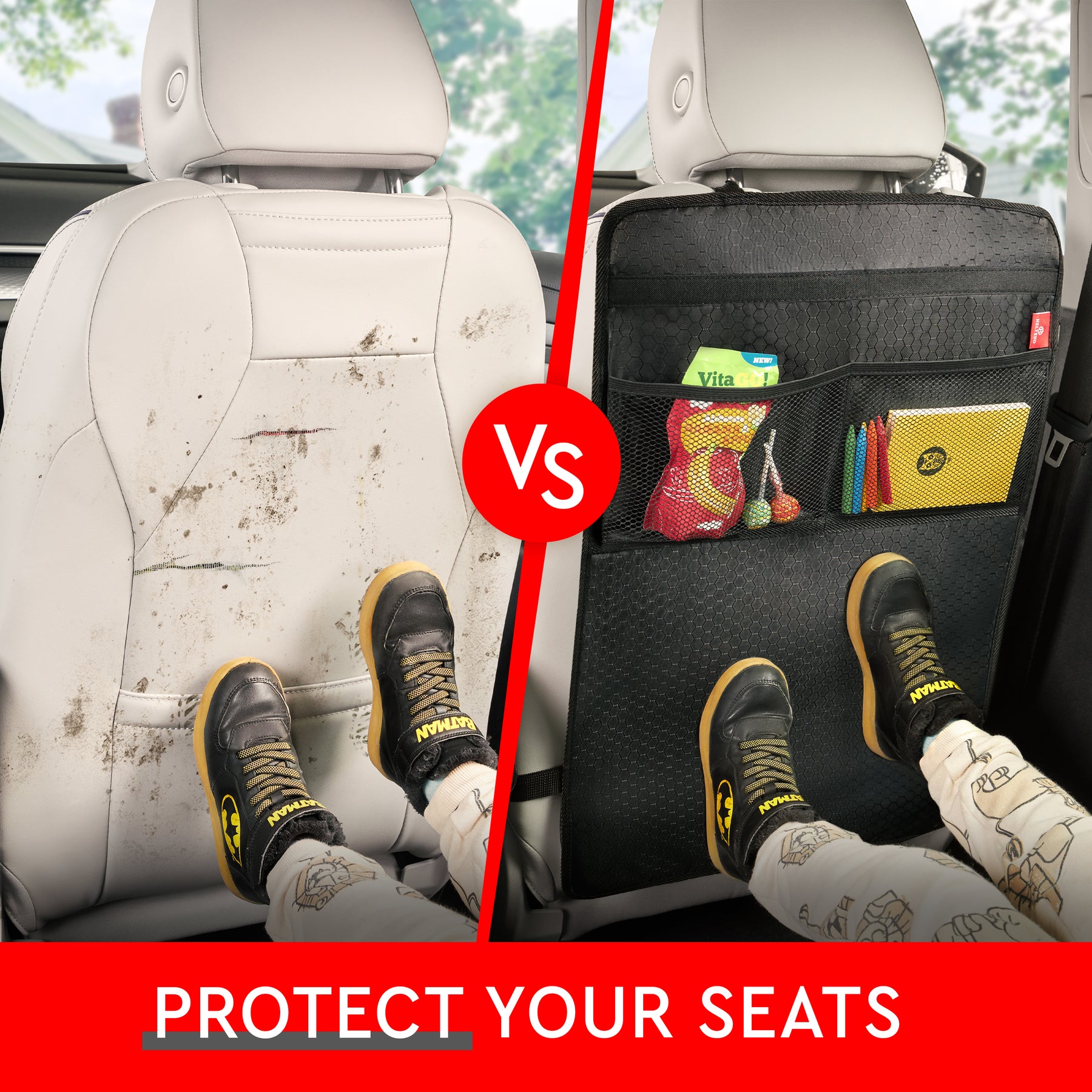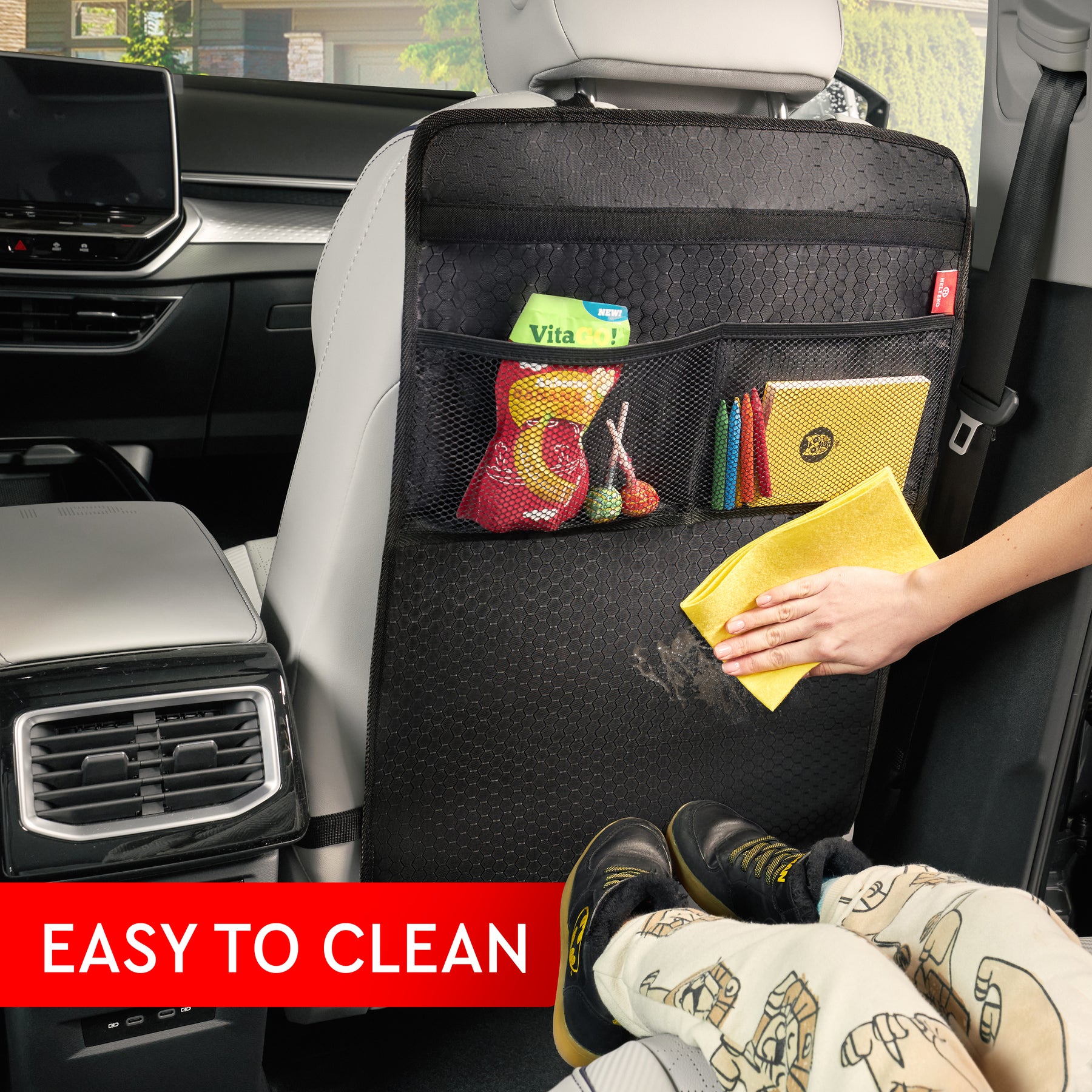 Kick Mat - Seat Back Protector (Black)
30-Days Money Back Guarantee
SOLID PROTECTION - the kick mat for the back seat is one of the most useful car accessories designed to maintain your car interior in good condition. It ensures the protection of your leather and fabric seats from different kinds of damage such as scratches, scuff marks, imprints, dents, kid's kicks, etc.  

PREMIUM MATERIALS - built to last, this two-layered with long straps kick mat is made of custom materials to protect entire seats. The universal 18 x 25 in seat back protector makes it compatible with various vehicles and fits perfectly on your car's seat, making it number one among car essentials.

VERSATILE USE - our seat back protector works with vehicle types that have adjustable headrests such as sedans, SUVs, minivans, trucks, etc. It's versatile and can be used not only for kids as a child car seat protector but also for pets and dogs. And if you're a taxi or Uber driver, it will also come in handy.

EASY TO CLEAN/INSTALL - the back seat cover is extremely easy to install on the car seat. Don't bother about mud, stains, spills, dust, sweat, or foot kickings, because cleaning the product is also simple - just wipe it with a damp tissue and hit the road. We recommend not using machine washing. 

SPECIAL DESIGN - thanks to high-quality 2 mesh pockets, the Helteko kick mat is also used as a car organizer to store your stuff or add extra car storage. Our Helteko car seat protector is the real must-have product among car interior accessories.