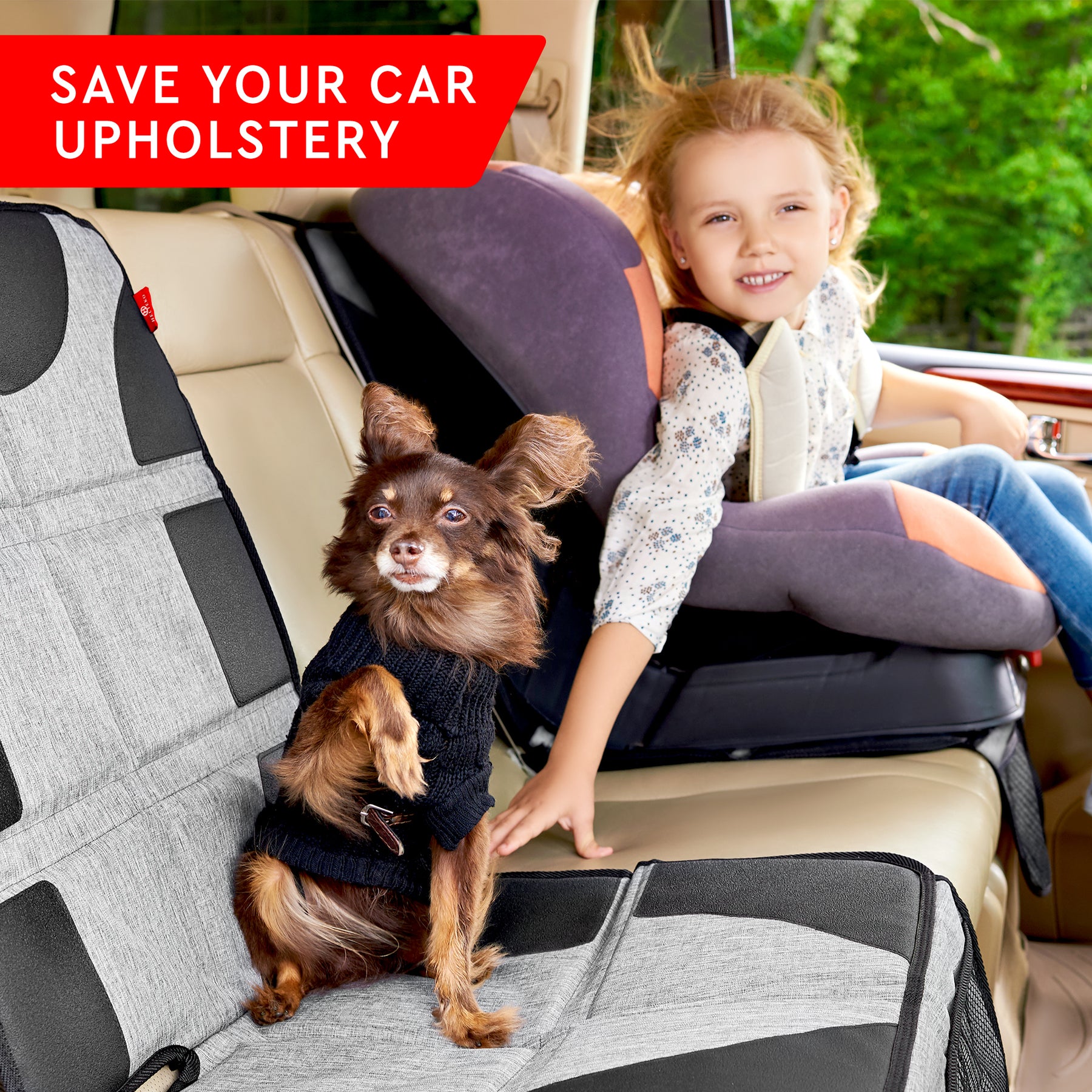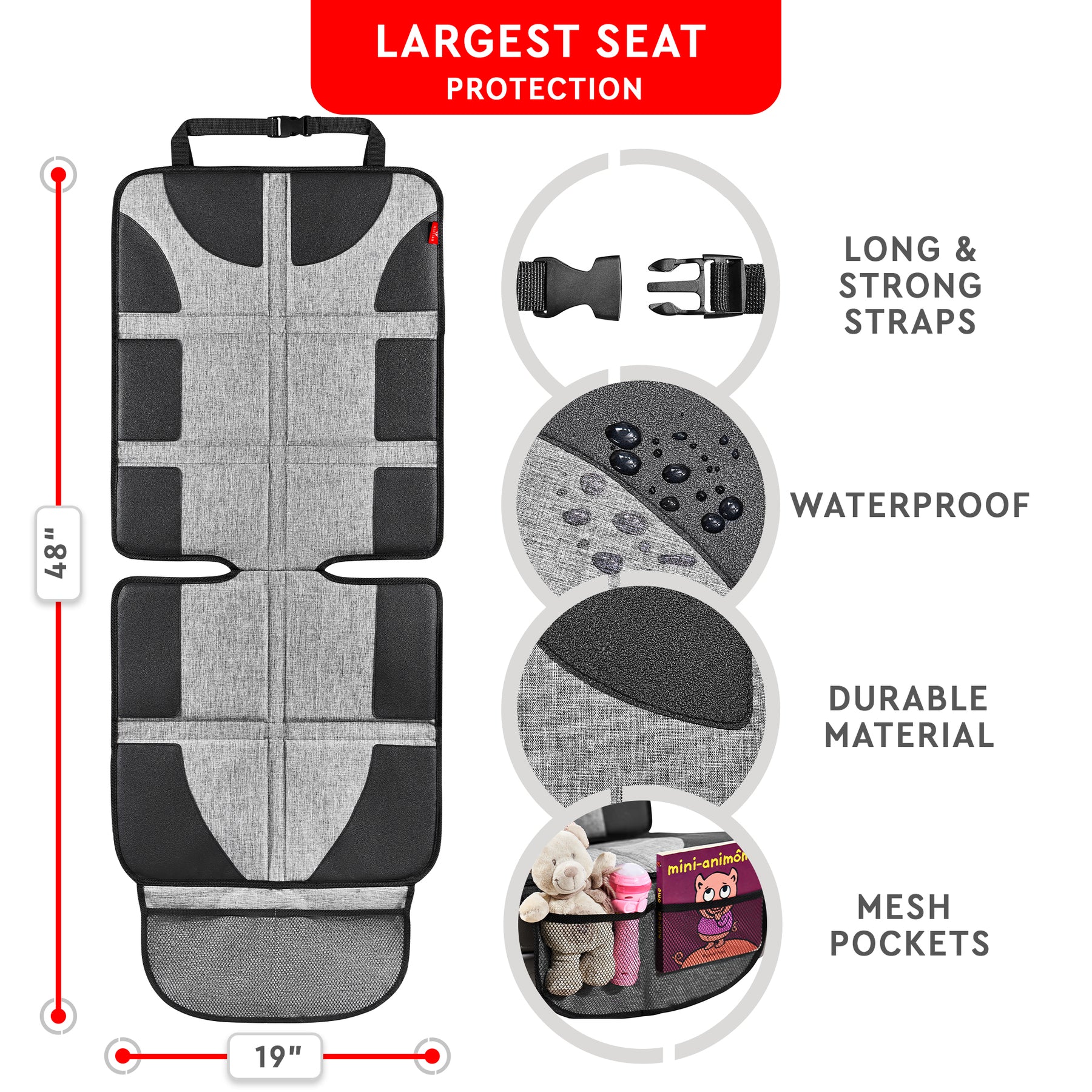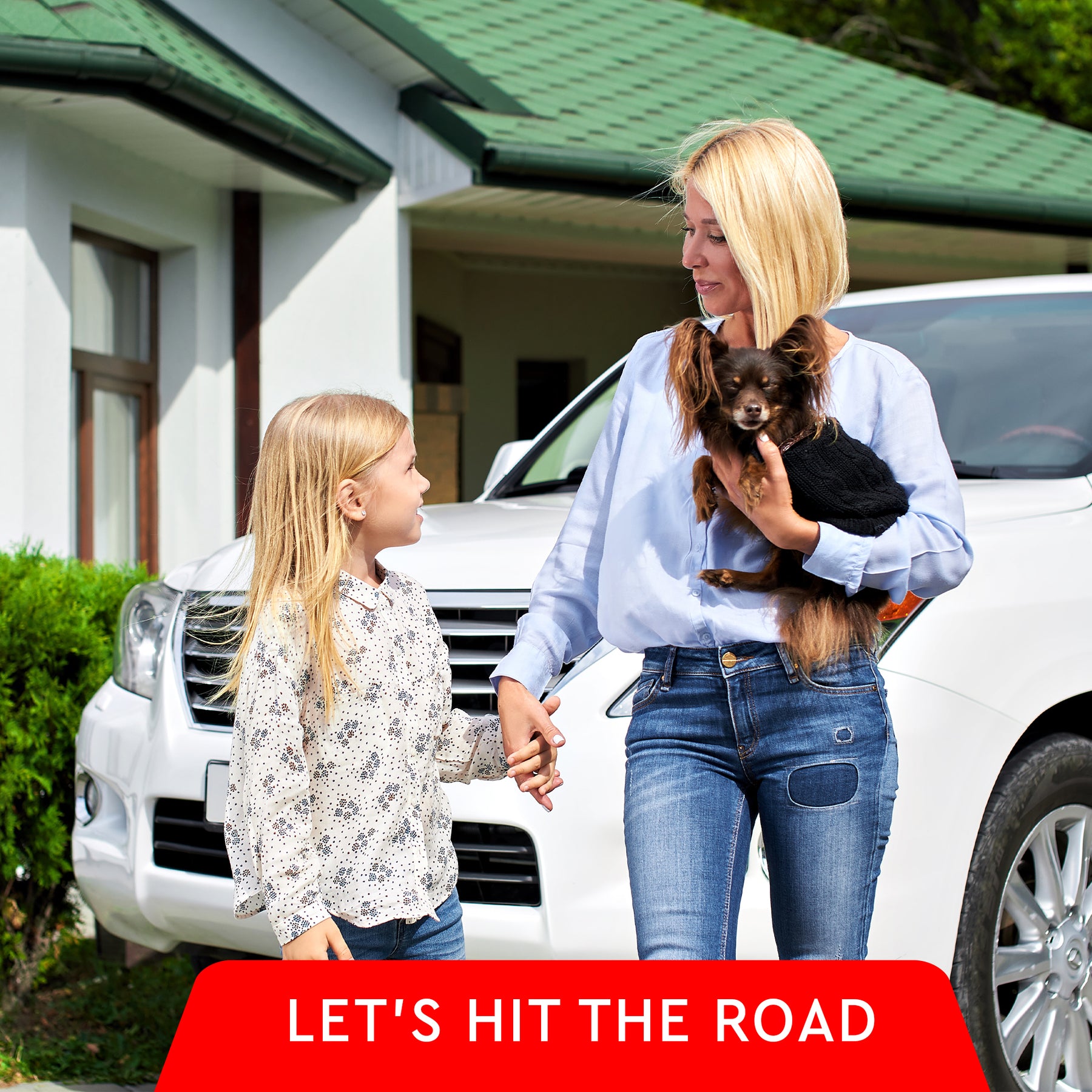 Car Seat Protector (Gray)
30-Days Money Back Guarantee
CAR SEAT GUARD FOR PARENTS - This anti-slip car seat protector is going to keep your car clean and orderly during long and short car rides with your kid or baby. Avoid excessive wear and tear, and minimize pet scratches or drooling, without having to spend a small fortune.

KEEP YOUR CAR UPHOLSTERY CLEAN - The easy-to-clean child car seat protector is waterproof and super comfortable, so it will keep your upholstery clean and dry, and your kid feels cozy! Helteko XL size car seat cover will protect your car upholstery.

BUILT TO LAST A LIFETIME - Our baby car seat protectors are made of thick, padded, eco-friendly materials and secure straps, so they are extremely durable and sturdy. This car seat cover has anti-slip dots for extra grip. Perfect for those who travel with kids, their whole family, and babies!

ERGONOMIC PROTECTOR - Designed with your best interest at heart for children's baby car seats. Even for pets, dogs, and cats as a pet seat cover. The back seat, rear seat, or front seat of the car, fits well and is convenient for family travel.

GET THIS BEST CAR SEAT COVER RISK-FREE - Helteko has backed up the large rear car seat protector set with a lifetime warranty, making this a completely risk-free purchase! A must-have accessory for all car owners. Goodbye to the messy car once and for all!