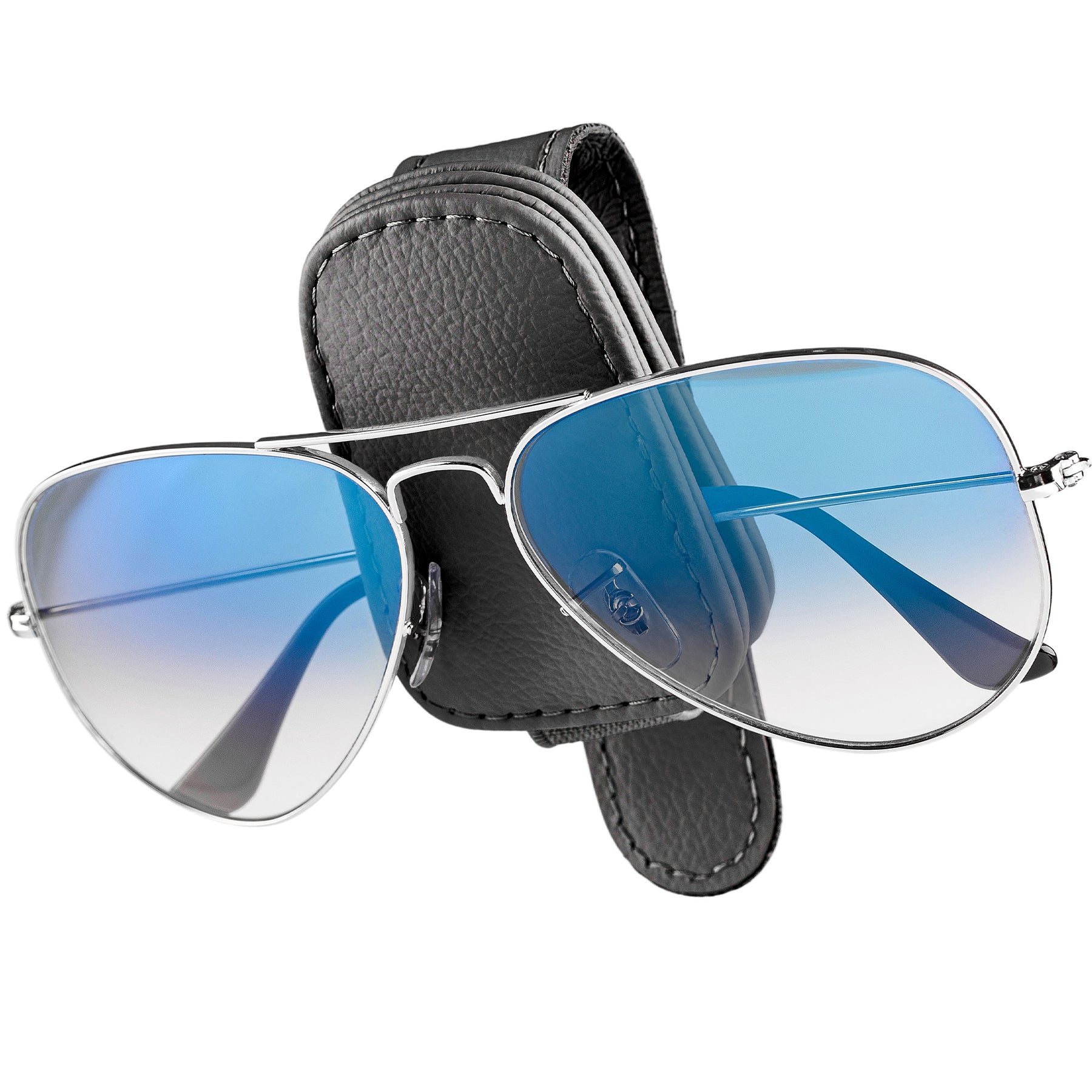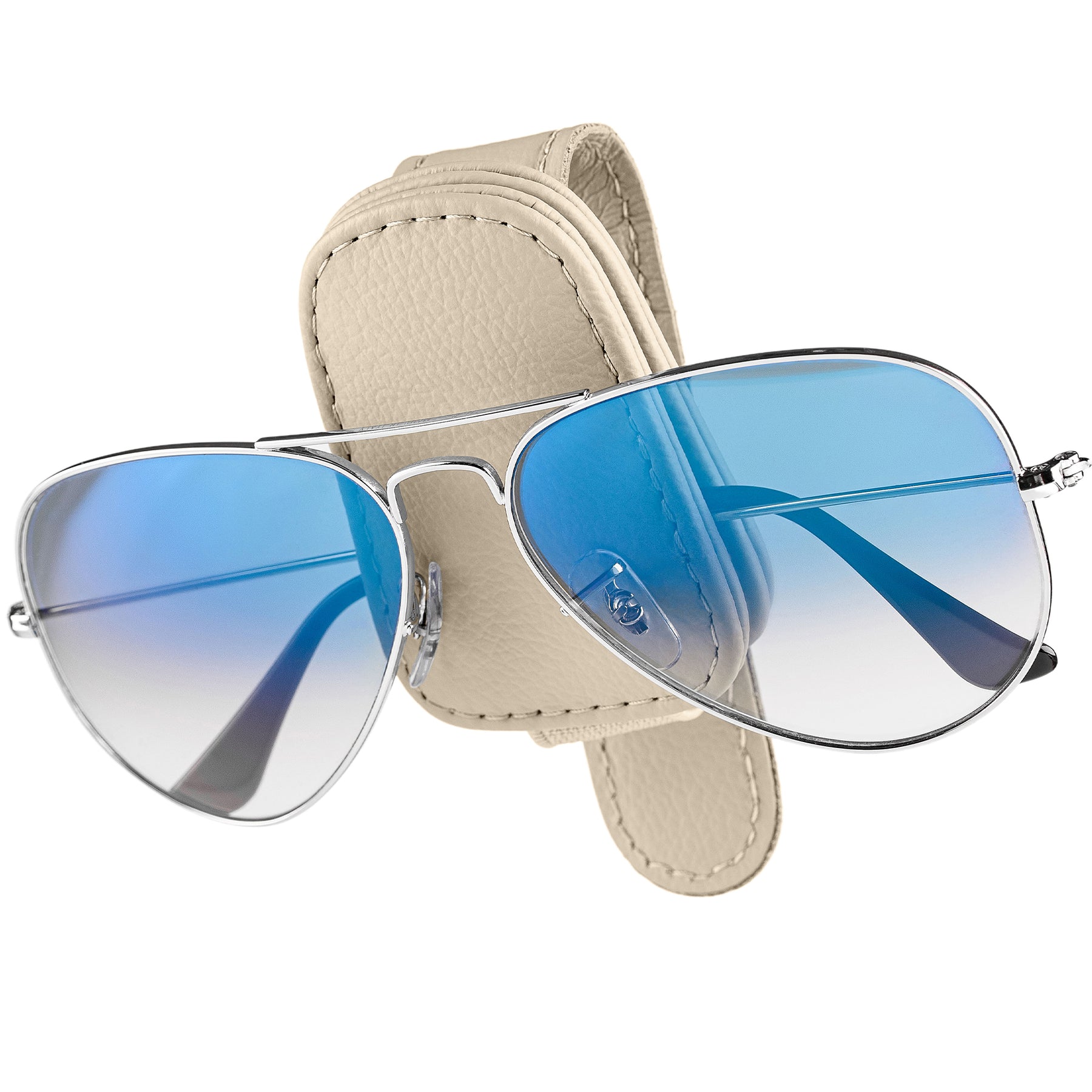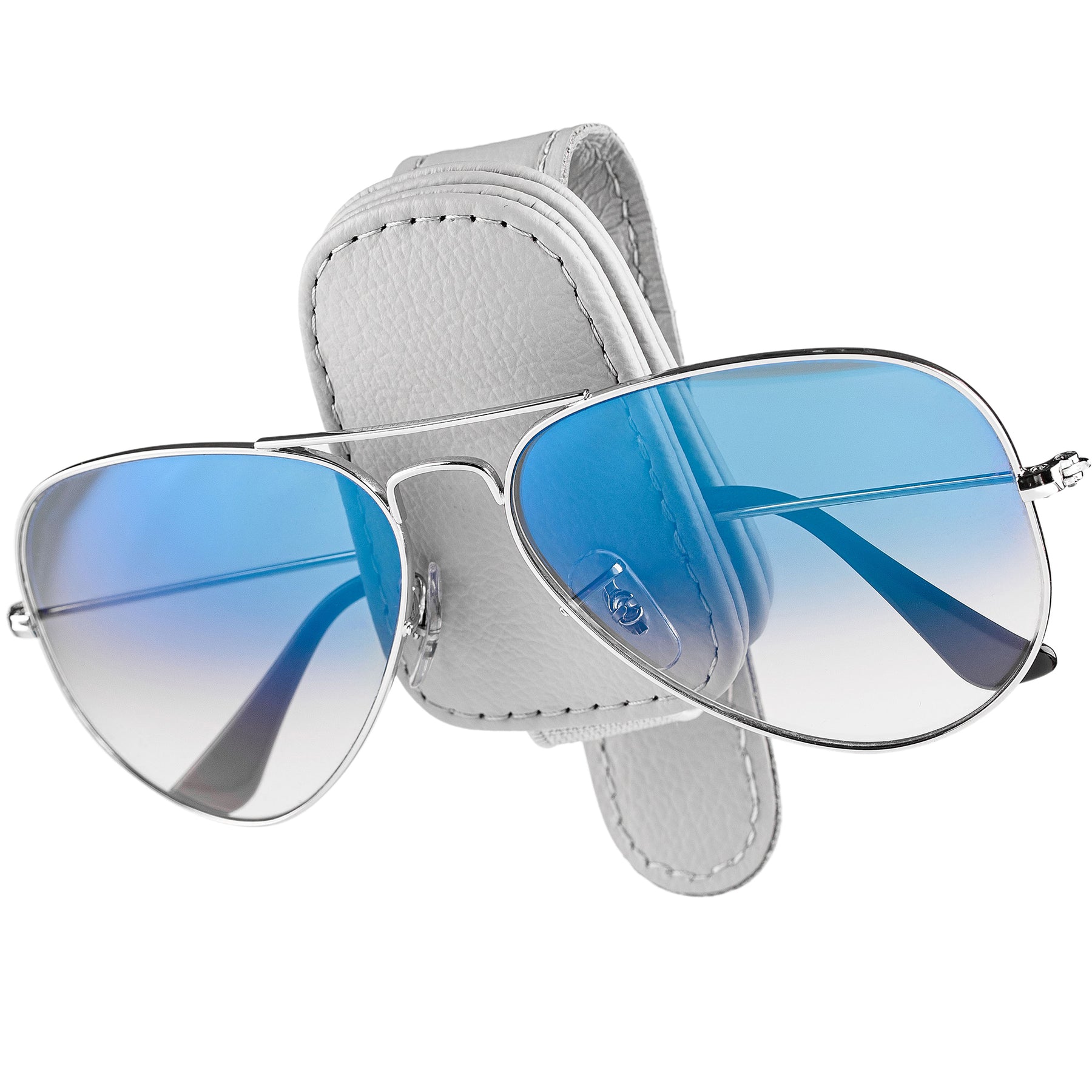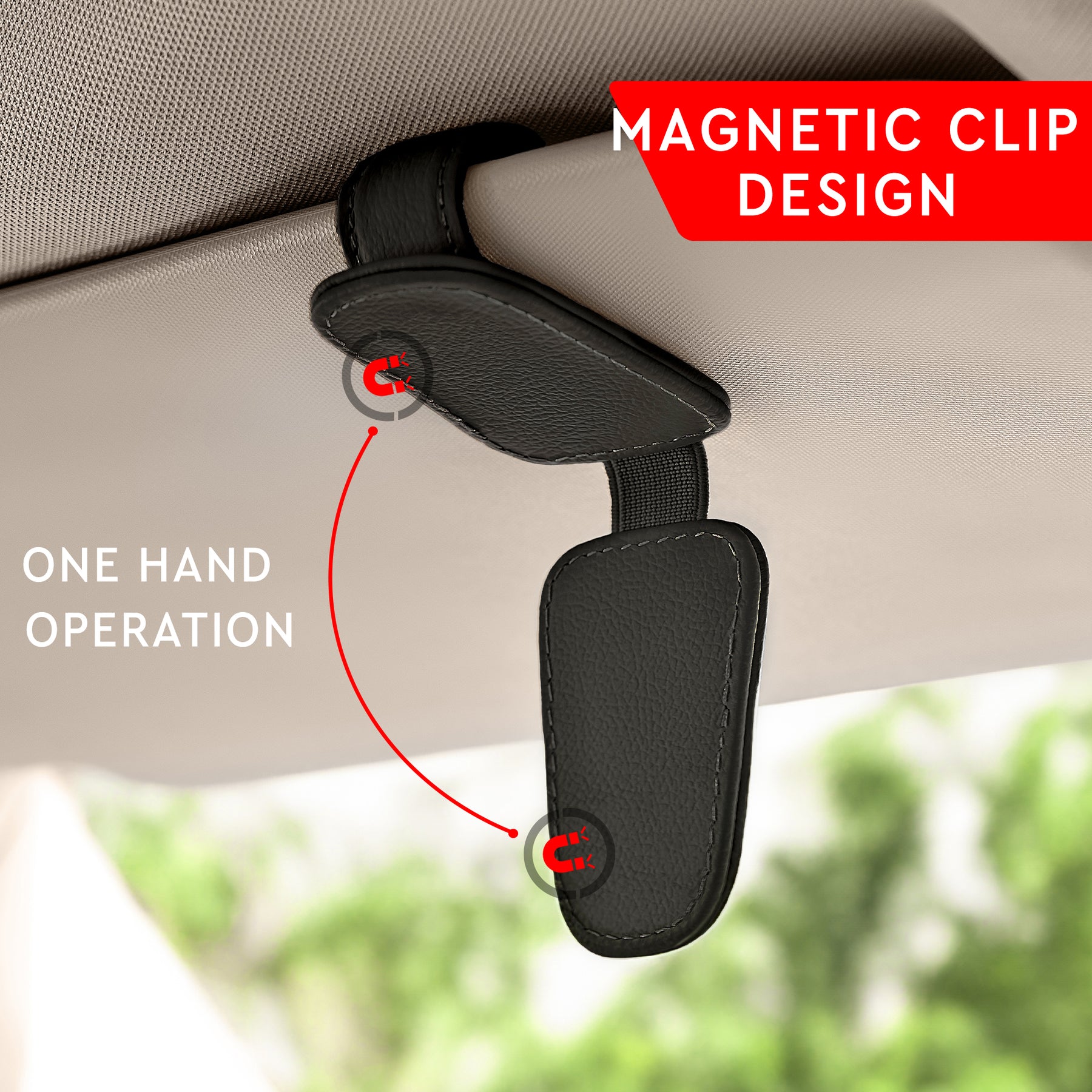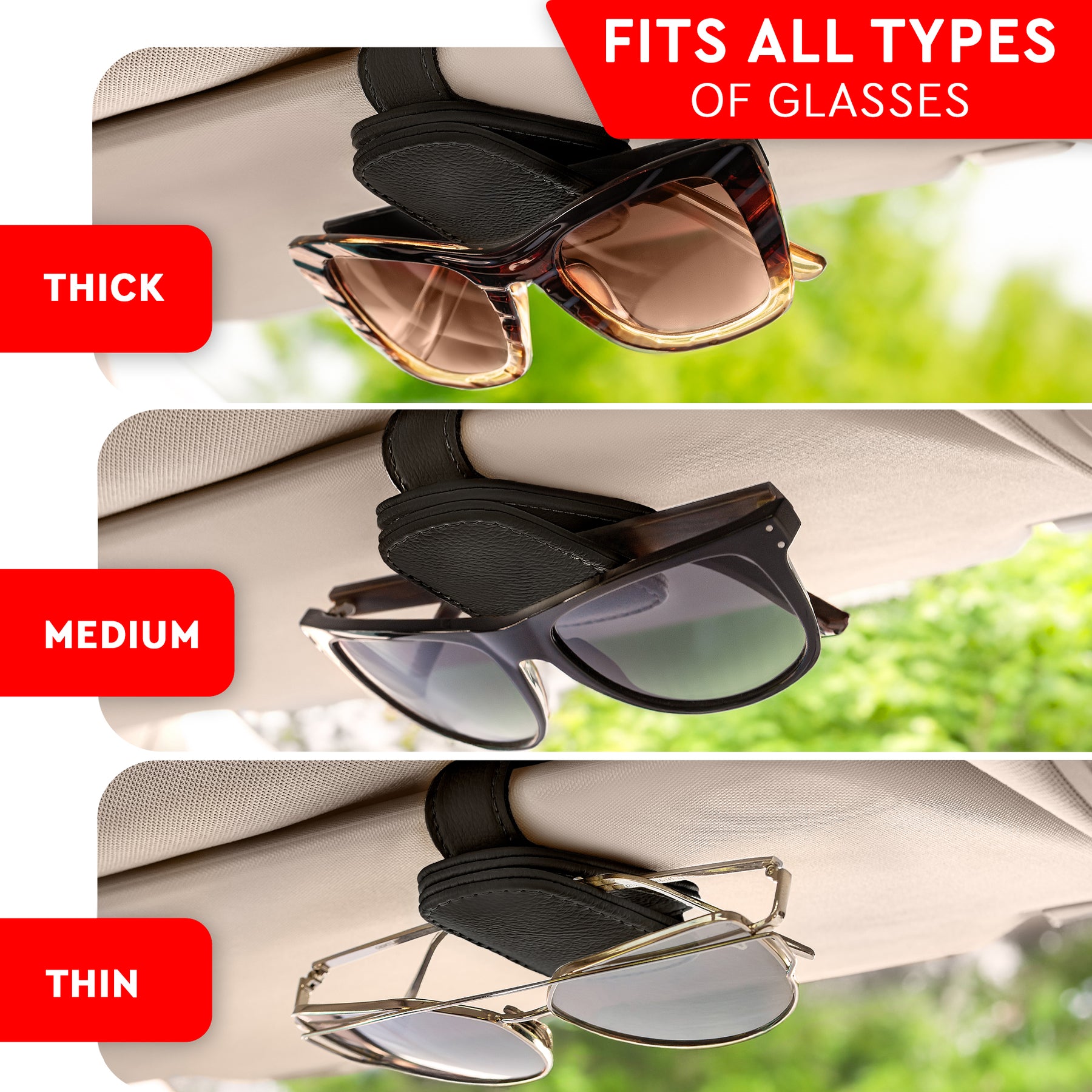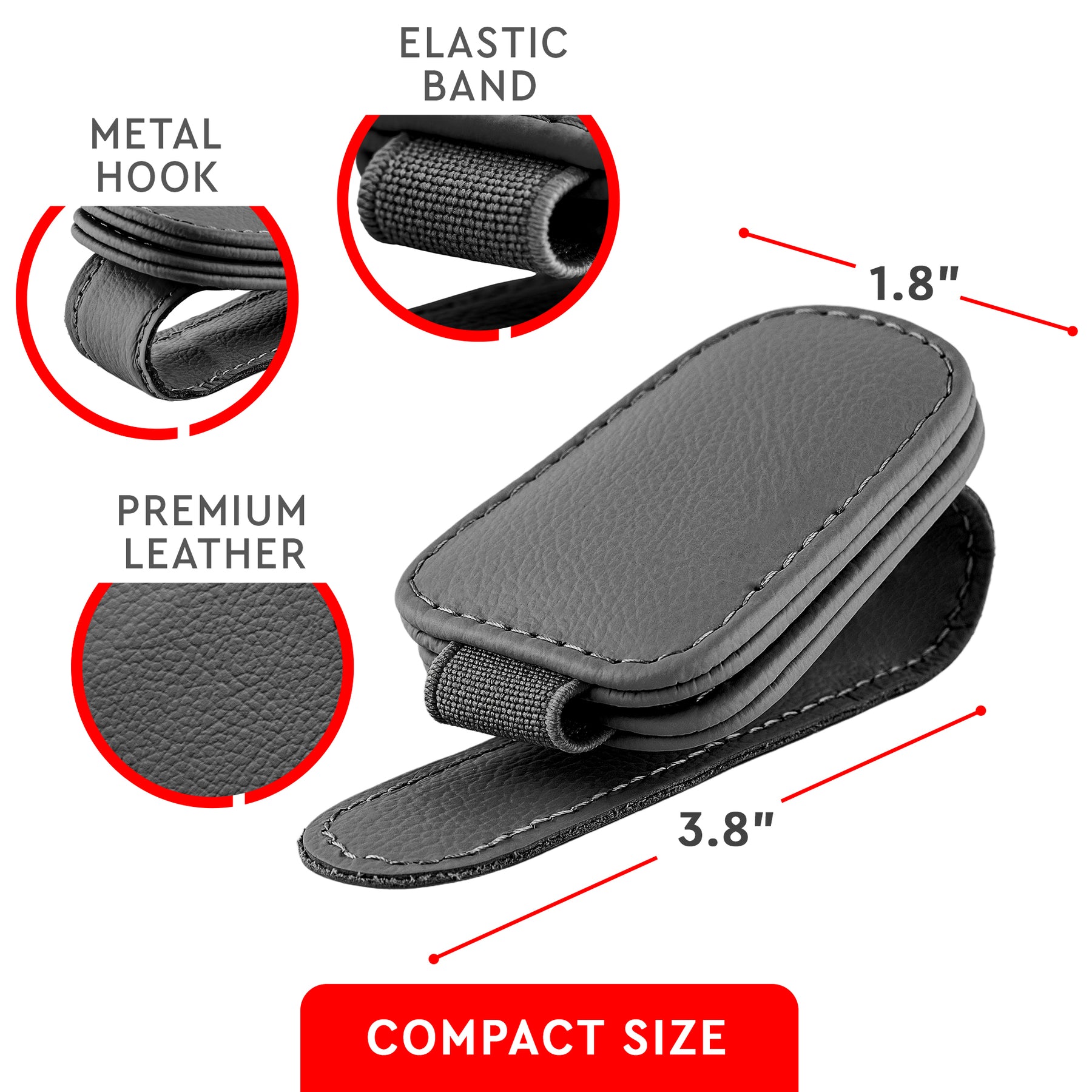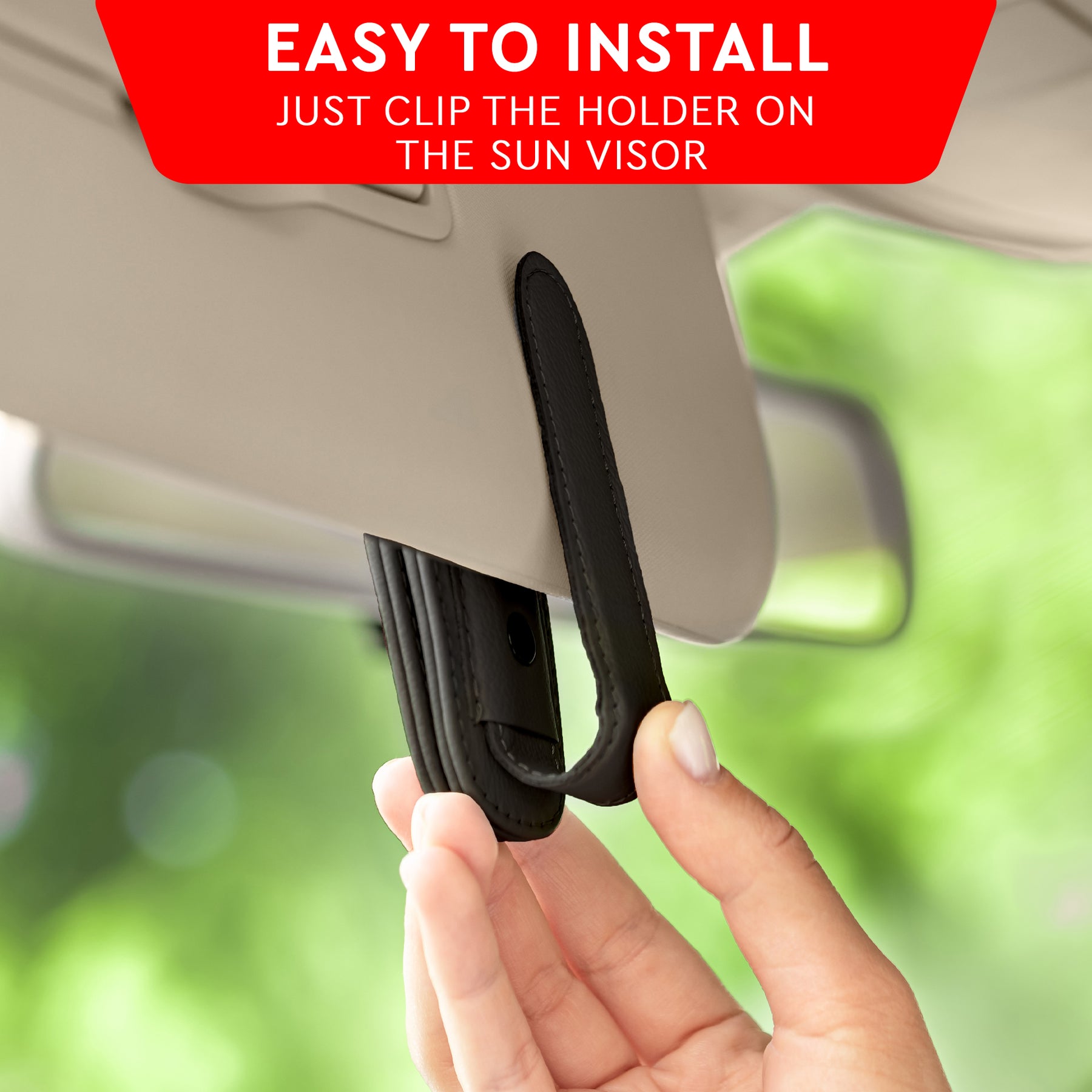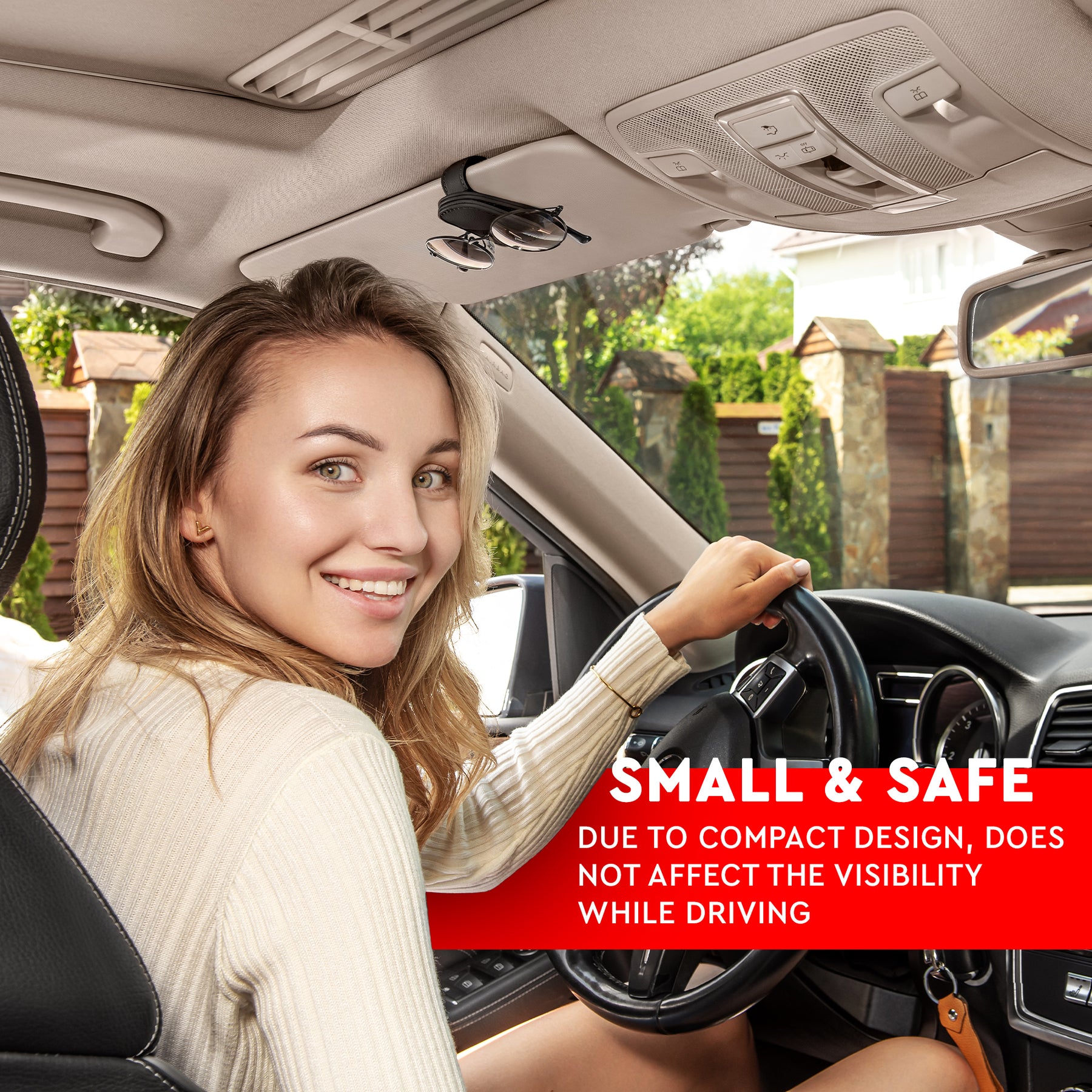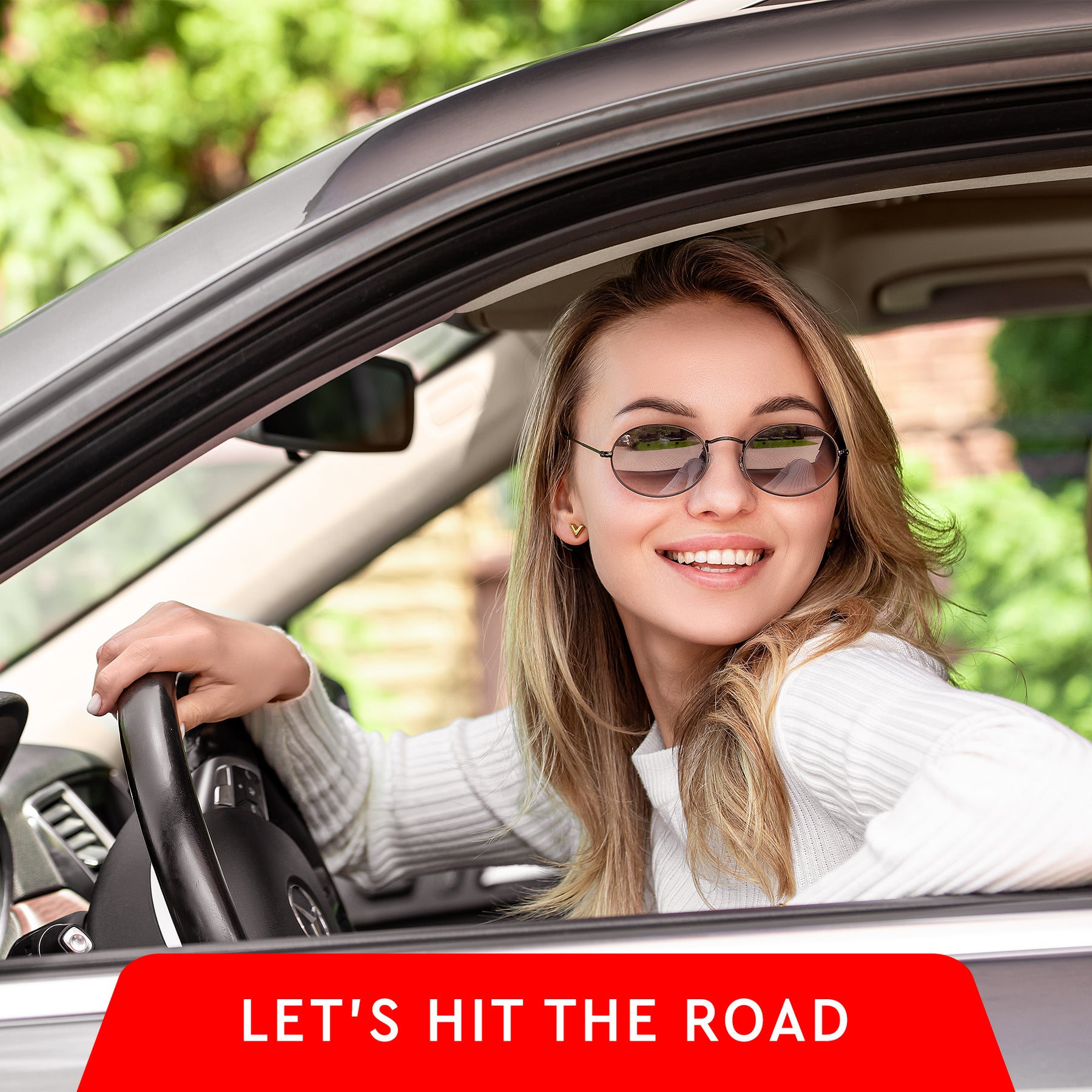 Car Sunglasses Magnetic Clip Holder
30-Days Money Back Guarantee
Must-Have Car Accessory - Glasses holder is an essential car accessory that keeps your sunglasses securely in place on your car's sun visor. This small yet functional clip holder eliminates the hassle of searching for your sunglasses while driving, ensuring they are always within reach. The holder is safe for the driver as it is tiny and does not affect visibility while driving. 

Sturdy Design - Sunglasses holder features a custom upgraded design, constructed with durable and high-quality materials. This product is made from premium leather ensuring long-lasting durability. With a strong magnet and elastic band, it securely holds your sunglasses in place, offering reliable fixation and easy access whenever you need them.
Fits all Glasses - Our magnetic clip holder for sun visors is designed to accommodate a wide range of glasses, including thin, medium, and thick frames. The adjustable elastic band ensures a secure and comfortable fit for all types of eyewear, providing versatility and convenience for everyone.
Simple Installation - Sunglasses holder for car offers fast and easy installation on your car's sun visor. Simply clip the holder onto the sun visor, and you're ready to go. The user-friendly design allows to use clip holder with just one hand, ensuring convenience and accessibility while on the road.

Customer Care - We stand behind the quality of our products. The car sunglasses holder is eligible for the Lifetime Warranty. Should you encounter any issues, our dedicated customer support team is ready to assist you in resolving any problems. Contact us for prompt and reliable support. Drive confidently with our magnetic clip holder.